SPRING RECIPES
Delicious recipes for your spring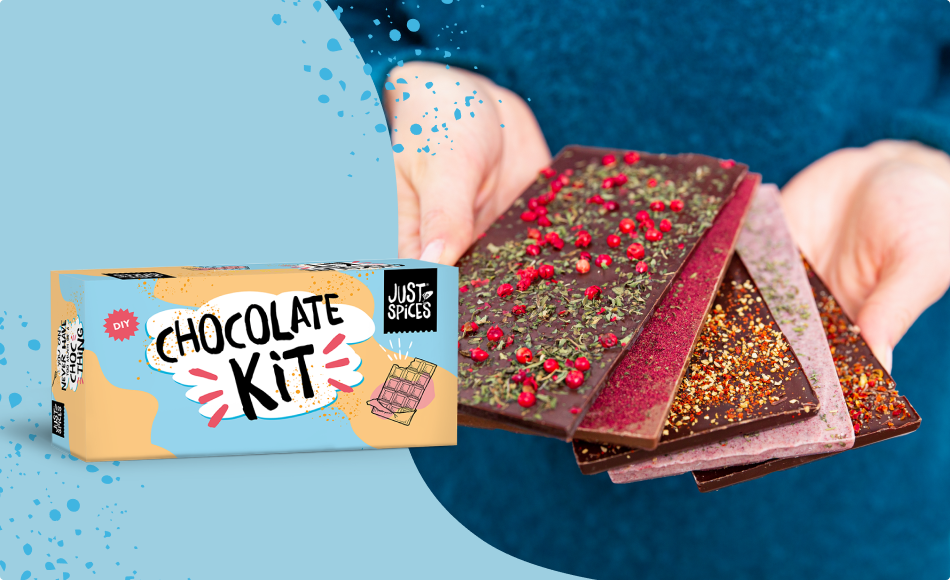 Do it yourself Chocolate Kit
Get our chocolatey do it yourself kit now and start making your own fancy chocolate bars sooner than you can say chocoyummy!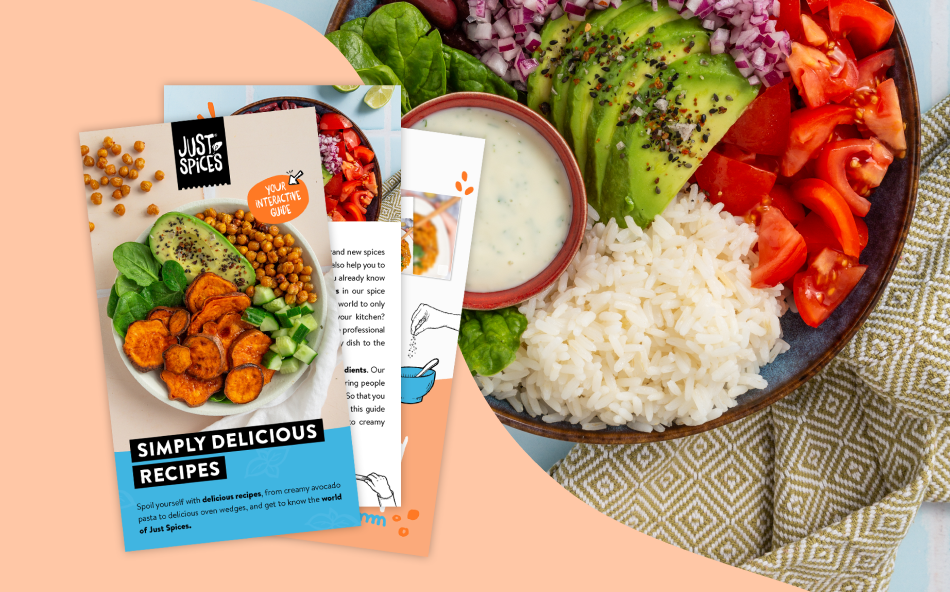 In this guide you will get to know our brand and absolute favorite spice blends! We will share delicious recipes and secrets about our best selling spice blends with you.
The world of recipes from Just Spices
Do you love cooking, baking and experimenting in the kitchen? Are you always looking for new favourite dishes, newly interpreted classics and inspiring recipes as well? Then you are at the right place, because with Just Spices you will find spice mixed and do it yourself kits as well as numerous recipes - and there is something for every taste!

But who are we at Just Spices and what exactly are we doing in your kitchen? That is quite simple to answer, because our mission is to make every dish tasty! Hence, our products will help you to cook easily and deliciously, try out new recipes and let off steam in the kitchen.

We attach particular importance to the following points in our products:
√ 100 % natural ingredients
√ Made in Germany
√ Spices for beginners and professionals
√ The right spice for every dish
Discover our favorite recipes in the recipe world
Regardless of whether you are looking for a quick lunch recipe for yourself, snack ideas for the next party or an impressive dinner menu - you will find the inspiration for it in our recipe world. No annoying advertisements, no flashing banners bother you while browsing. Here you can find new favorite recipes to your heart's content.
Discover quick recipes in the recipe world
Fast food with a difference! Because just because a recipe is quick and easy to prepare, it doesn't have to be typical fast food. We have put together quick recipes for you that will succeed quickly and are also suitable for beginners.
In our blog you will find detailed articles about cooking, baking, spice knowledge, nutrition and much more. Which food trends are currently very popular? What are good vegan alternatives? What is the best way to freeze different dishes? Here you can immerse yourself really deeply. Take time for yourself and discover new things!
Our guides: free to download
Would you like to know more about a certain topic and have everything together right away? Our guides consist of interesting know-how, valuable tips and tricks, and delicious recipes on various topics. Download our guide to [Thema A] and find out for yourself!