We give your dishes more
character
Making delicious, spicy food doesn't have to be complicated!
Cooking every day is revolutionised and made simple with our spice mixes.
High quality

Artificial flavourings?
Not here. Just the highest quality spices.

Innovation

We've got your favourite meals and all the latest food trends covered.

Passion

We develop the most delicious spice blends for you and your favourite dishes.

Our mission

Make every dish even tastier! Cooking made easy and delicious.
What makes our spices special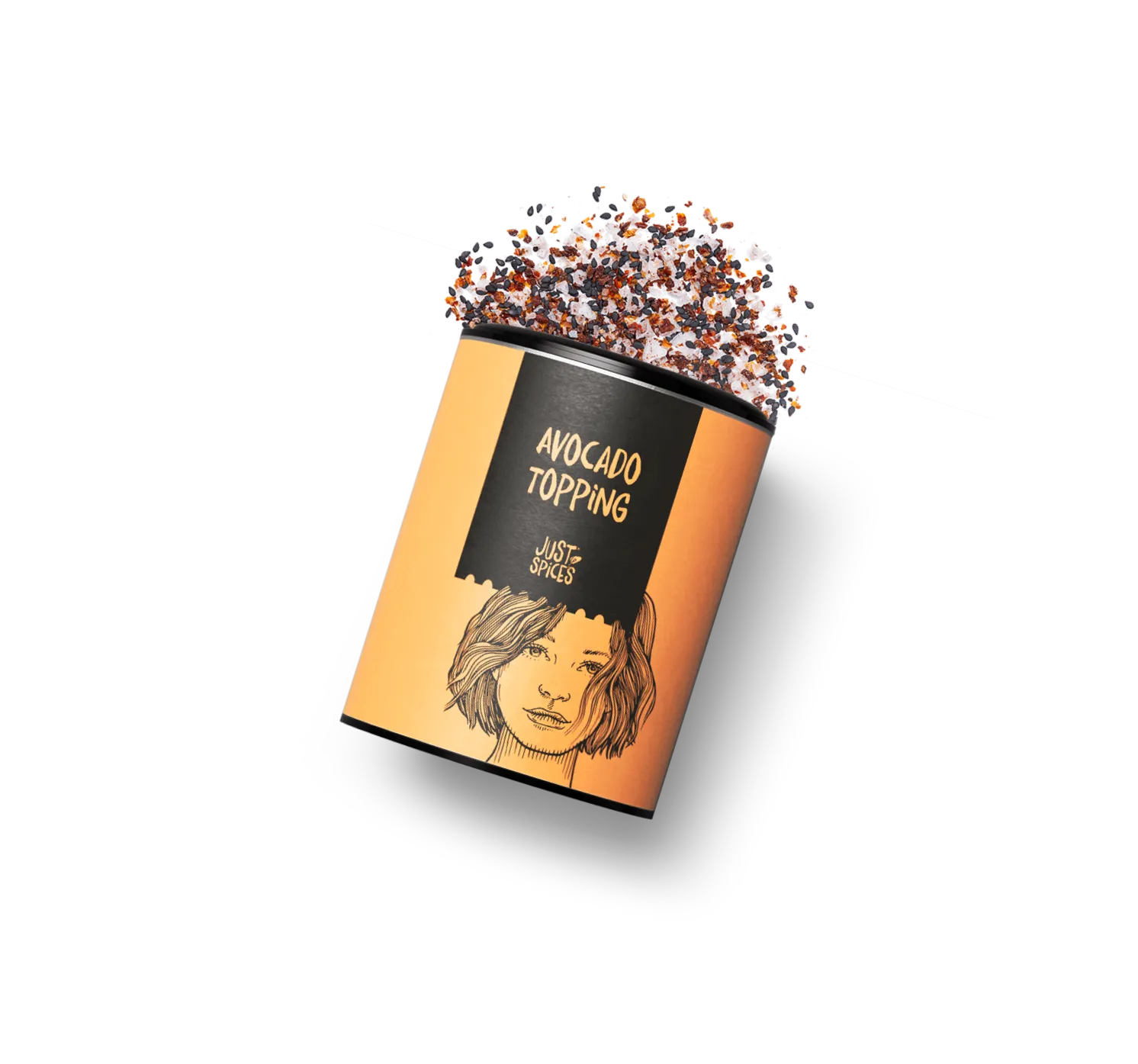 Idea for Just Spices was born. Aim: to make every dish even more delicious!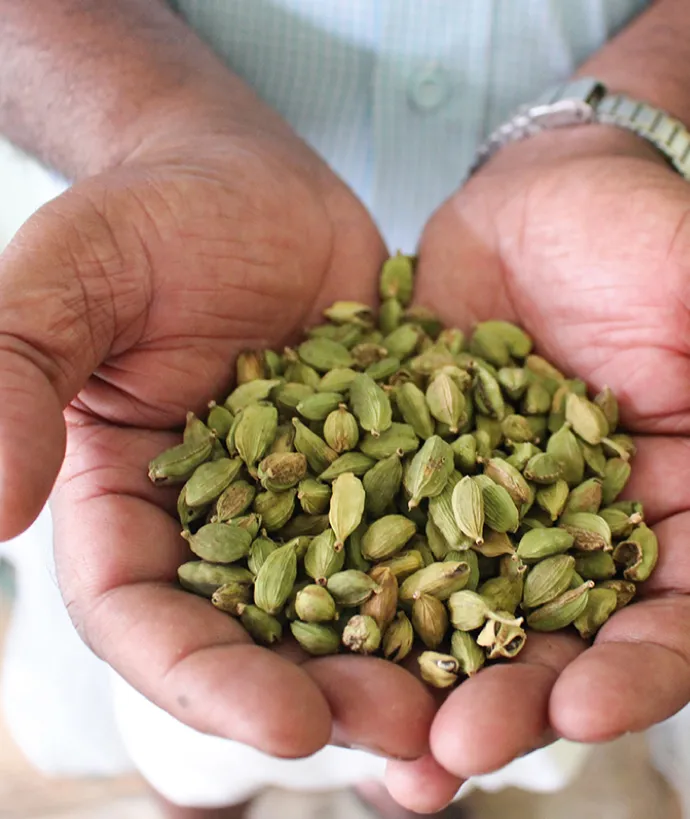 Ole, Bela & Florian travel the world in search of the best possible spices.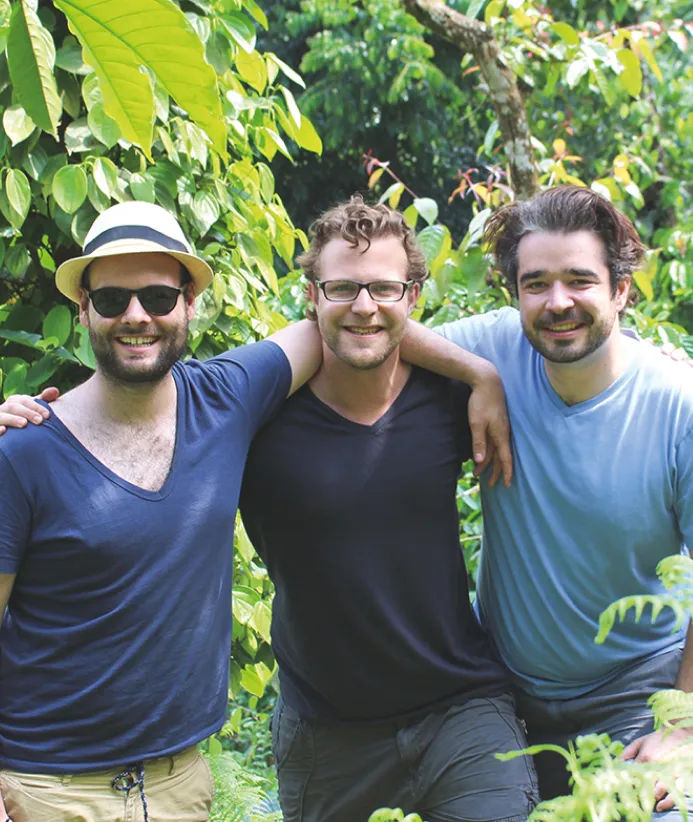 Helping home cooks make easy, delicious meals: Our first colourful spices go to market.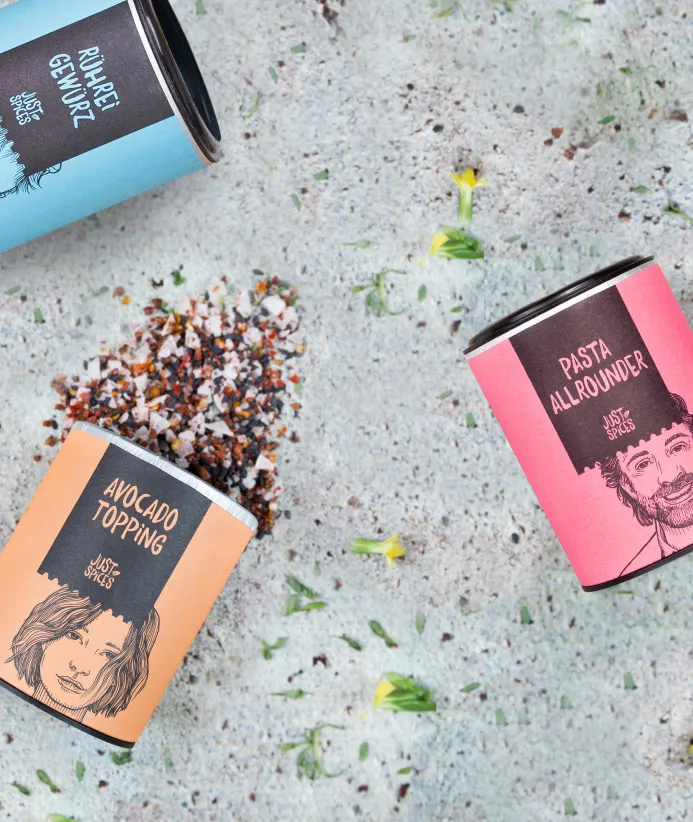 Whether pizza, gin or chocolate, our Do-It-Yourself Kits make the perfect gift.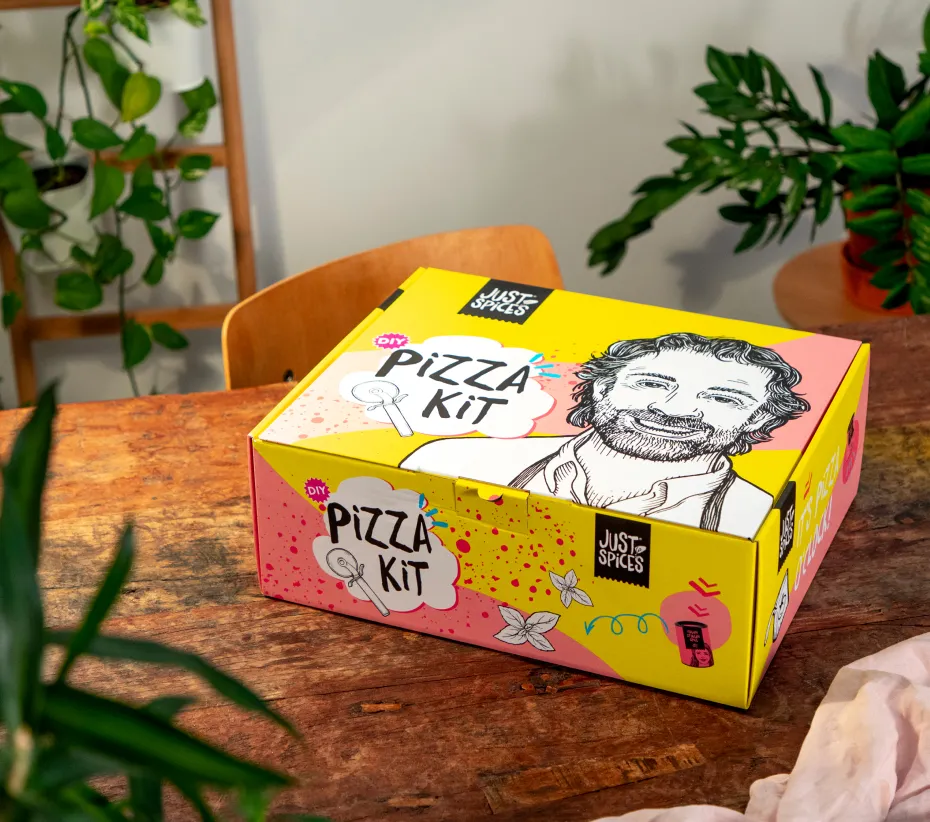 Just Spices goes UK: A new spice market joins the revolution!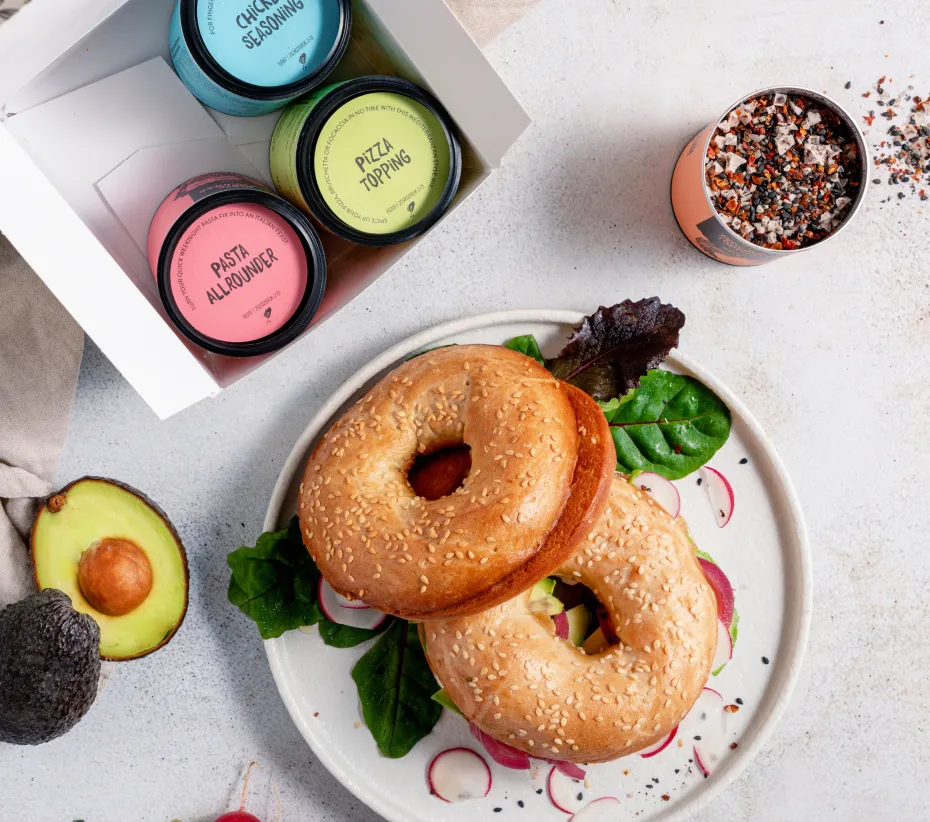 We inspire over 1.5 million Spice Buddies with exciting new dinner recipes.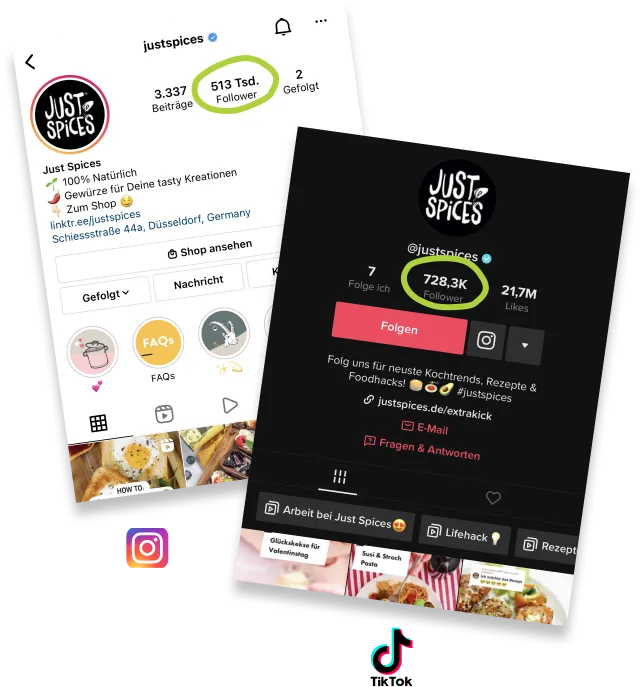 "Just Spices has made my life so much better – my cooking now has become so varied! BTW, the Avocado Topping is an absolute must!"
"I just love Just Spices. It's so fun using all these colourful spices and they look cool too."
"I keep giving Just Spices as presents and they're always really well received. They make the perfect gifts, especially the Do-It-Yourself kits."
Our delicious product ranges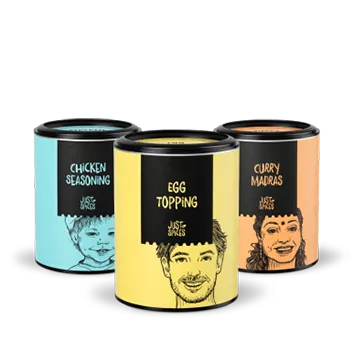 100 % natural
Versatile for all meals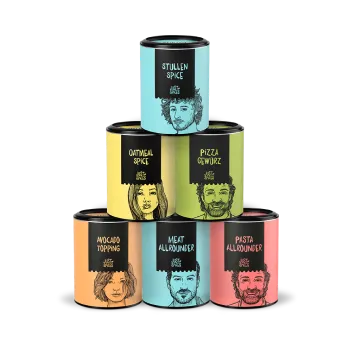 Spice Blends in a set
Perfect for new cooks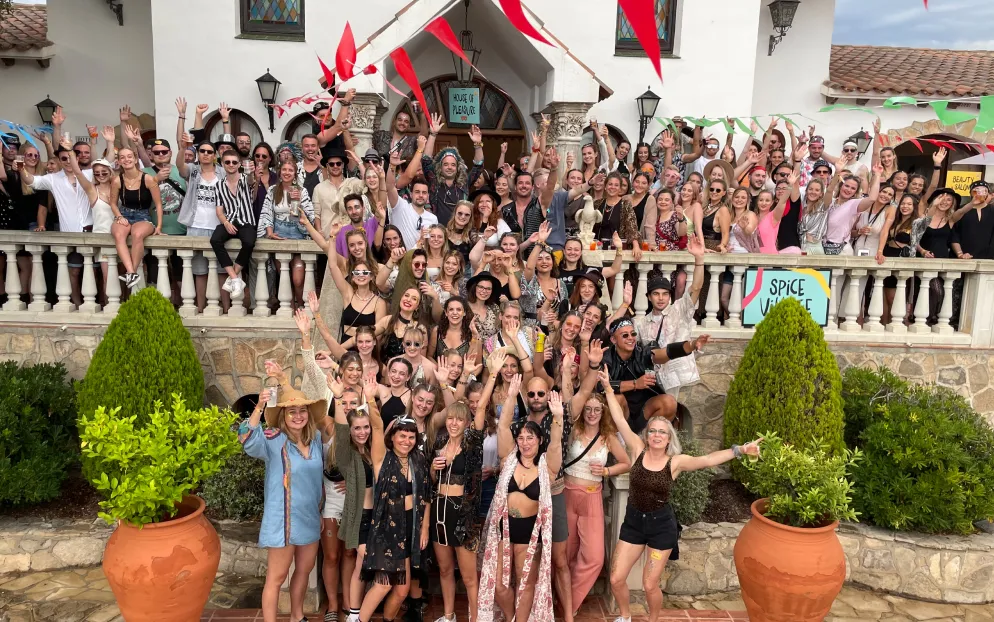 Become part of the
Just Spices family!
Power to the people: We're passionate about revolutionising everyday meals. But our journey has only just begun – and we can't wait to meet you.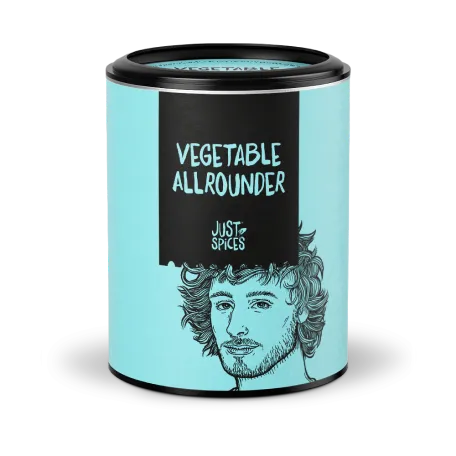 Pride
Passion
Courage
Entrepre­neurship
Happiness
Family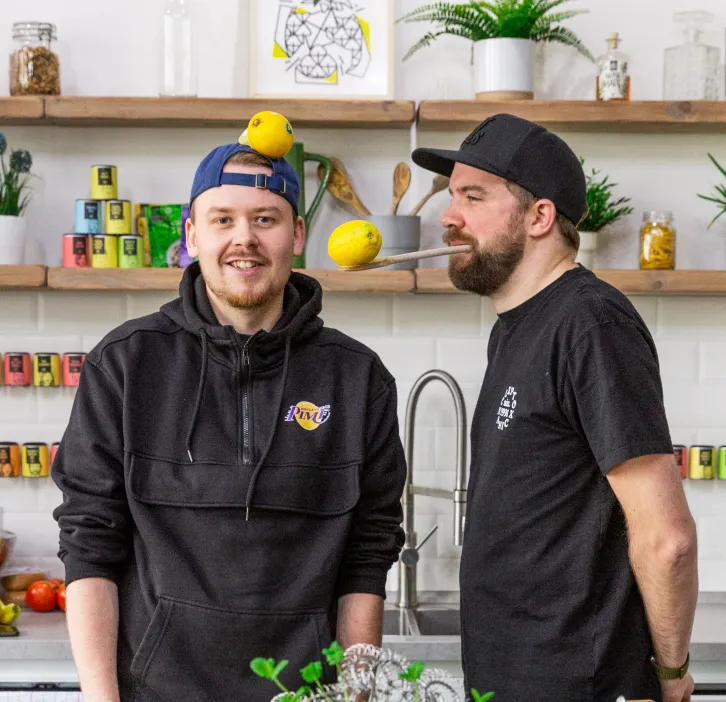 Once upon a time in a student flat, three guys wanted to make a meal together. Curry was on the menu. But when they got to the supermarket, it quickly became clear to Ole, Bela and Florian that in order to make an authentic Indian dish they'd have to buy endless spices. And that's how the idea came about to make creative, delicious and authentic spice blends as the all-in-one solution for all your favourite dishes. And how Just Spices was born.

The trio travelled the world looking for inspiration in all corners of the globe, searching out the best spices with which to revolutionise your spice rack. And with our colourful containers, you've also got memories of their travels in your hands – as the characters depicted are based on real people that Ole, Bela and Florian cooked with somewhere in the world. People with ideas. People with vision. And a lot of delicious inspiration.
With our spice blends, we want to inspire as many people as possible to cook a whole variety of simple and delicious food. While keeping effort to a minimum! After all, we know what it is to have to cook a healthy meal from scratch after a stressful day. That's why our spices make your day easier – and without causing chaos in your spice rack.

It's important to us, because we believe good food makes us all happy. We want you to be happy and to make sure that cooking isn't a barrier to your happiness. This is what we work hard for every day. We create delicious mixes for your new favourite dishes while at the same time putting the culinary diversity of the whole world on your plate. We also have a huge community of Spice Buddies, who we inspire with both delicious, healthy recipes and lots of information on individual spices.
We're responsible for our People, Product and Planet. That's why, with distribution channels across the whole of Europe, we're always working to keep the environmental effects of our spice business as low as possible – from the moment you place an order to the moment you receive it. And the transport we use in Germany is already 100% carbon neutral.

All of our orders are packaged in recyclable material and we're including more and more organically certified spices in our mixes. There's still more we can do – and we will! Because we don't just want to make the world tastier, we want to make it better and more colourful too. And our journey has only just begun!